Browser Note
Browser Note is an iOS app that lets you add reminders and notes to webpages. Whether you're trying to break the habit of social media or remind yourself to order less from your local takeaway, Browser Note is a simple way to add a pause to think whilst you're browsing. Browser Note is available for iPhone and iPad on the App Store and contains no advertising, no tracking, and no in-app purchases.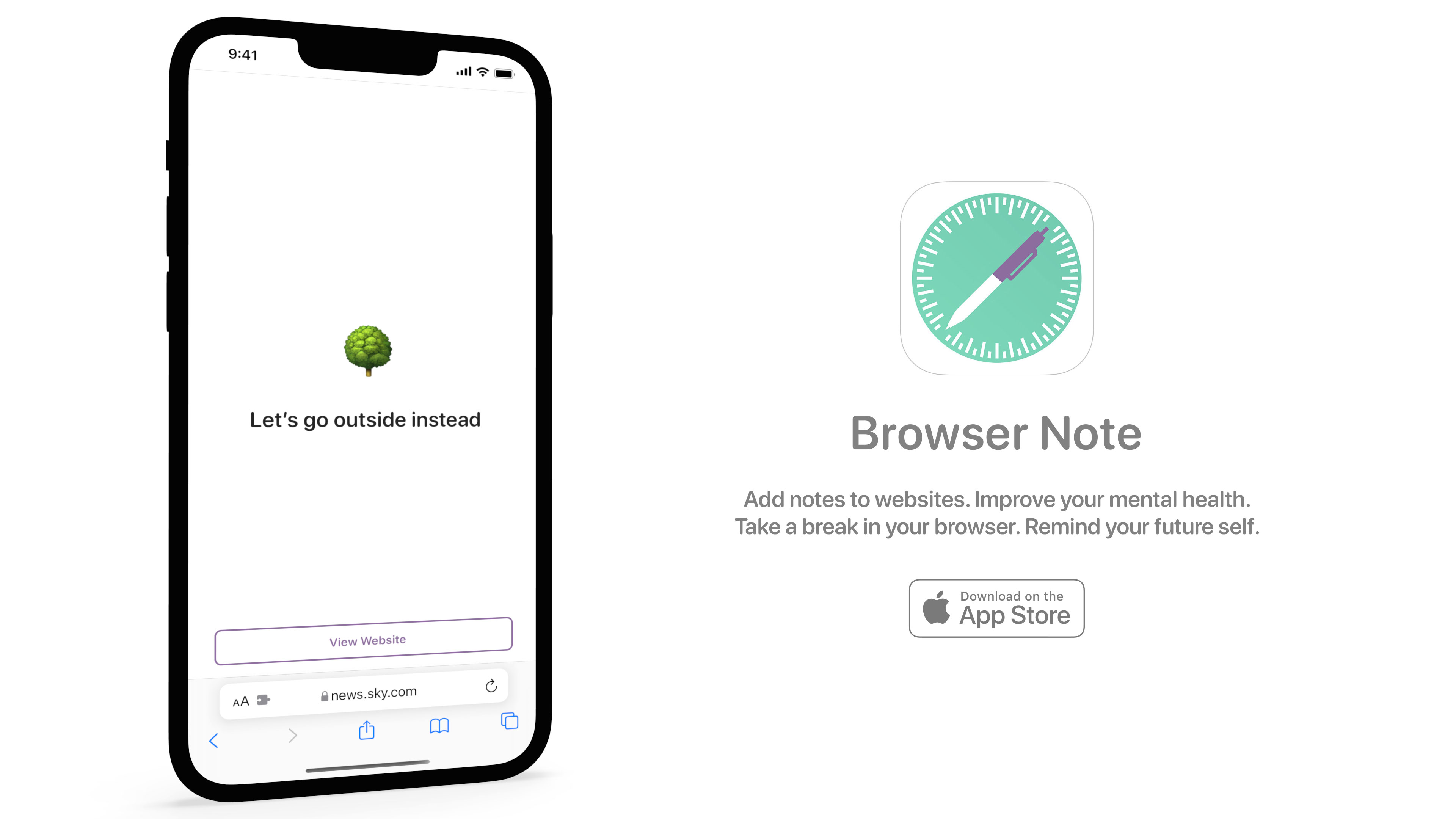 Features
Add simple reminders to any website
Use emoji to make them stand out
Block entire websites or just specific pages
Give your mental health a boost by pausing before opening 24 hour news sites
Add reminders to product pages or checkouts to help you think again before making purchases
Break habits like over-eating by prompting on takeaway sites
Customisable snooze timer (so you can allow yourself a small amount of time on a site)
Text and video tutorials for how to install and use the Safari Extension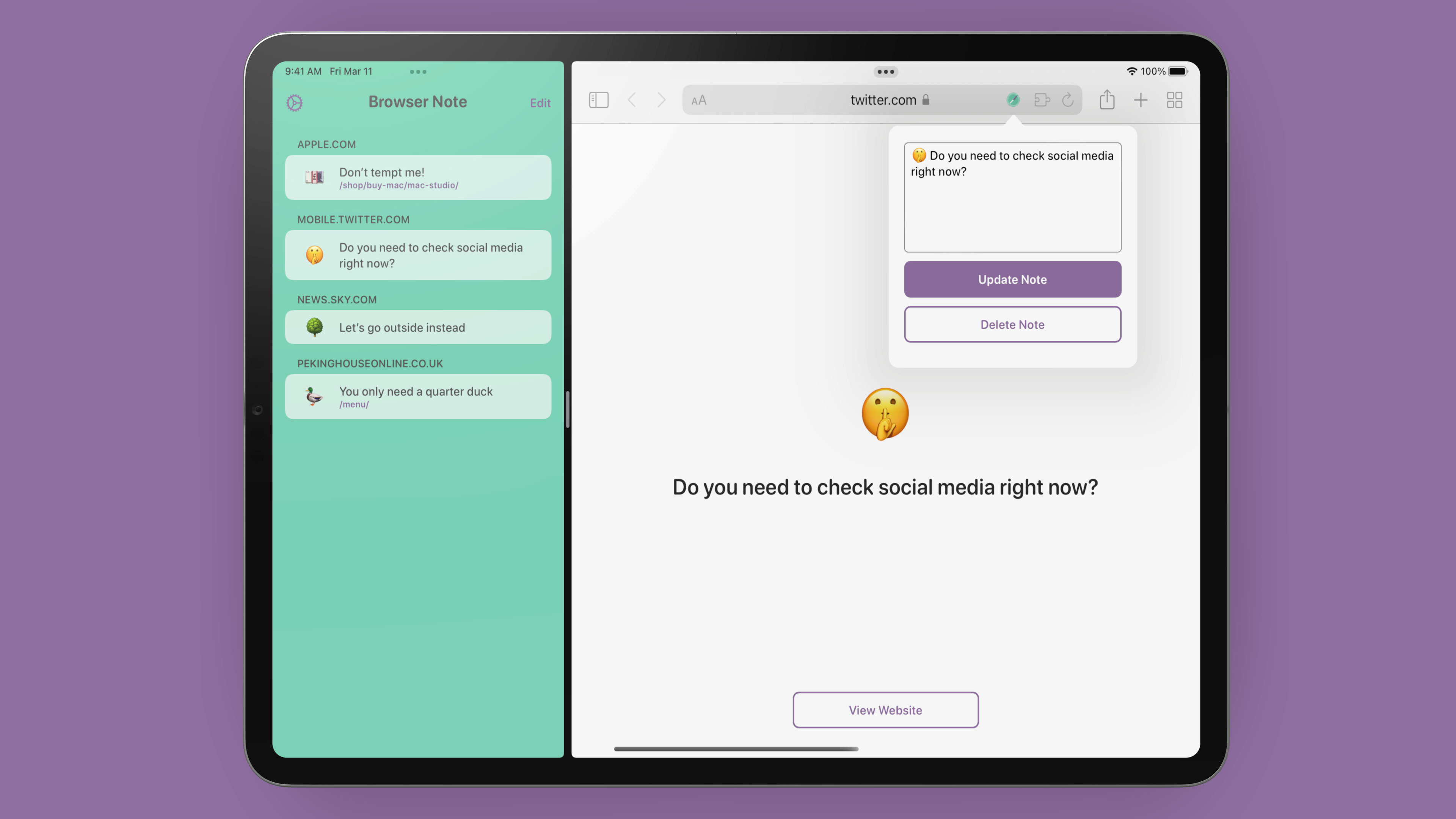 Privacy
We believe in your privacy so none of your data ever leaves your device and the app does not require an internet connection. There is no advertising or tracking of any kind. You can find out more in our Privacy Policy.
Download
Browser Note is available for on the App Store, does not require internet access, and contains no advertising or in-app purchases.
Browser Note will run on any iPad, iPhone, or iPod Touch running iOS 15.0 or greater. It is optimised so that it looks great on all sizes of device.