Chaise Longue to 5K
Use other apps like video players whilst doing a run with Chaise Longue to 5K, a "Couch to 5K" app that will help you build up your fitness level and stamina over a period of 9 weeks. Each week you'll do 3 runs with a day of rest inbetween. Each day is a combination of running and walking; you'll start with just 8 minutes of running interspersed with walking but eventually build up to 30 minutes of uninterrupted running (which is equivalent to a distance of 5km).
Chaise Longue to 5K is available for iPhone, iPad, Apple TV, and Mac on the App Store and contains no advertising, no tracking, and no in-app purchases.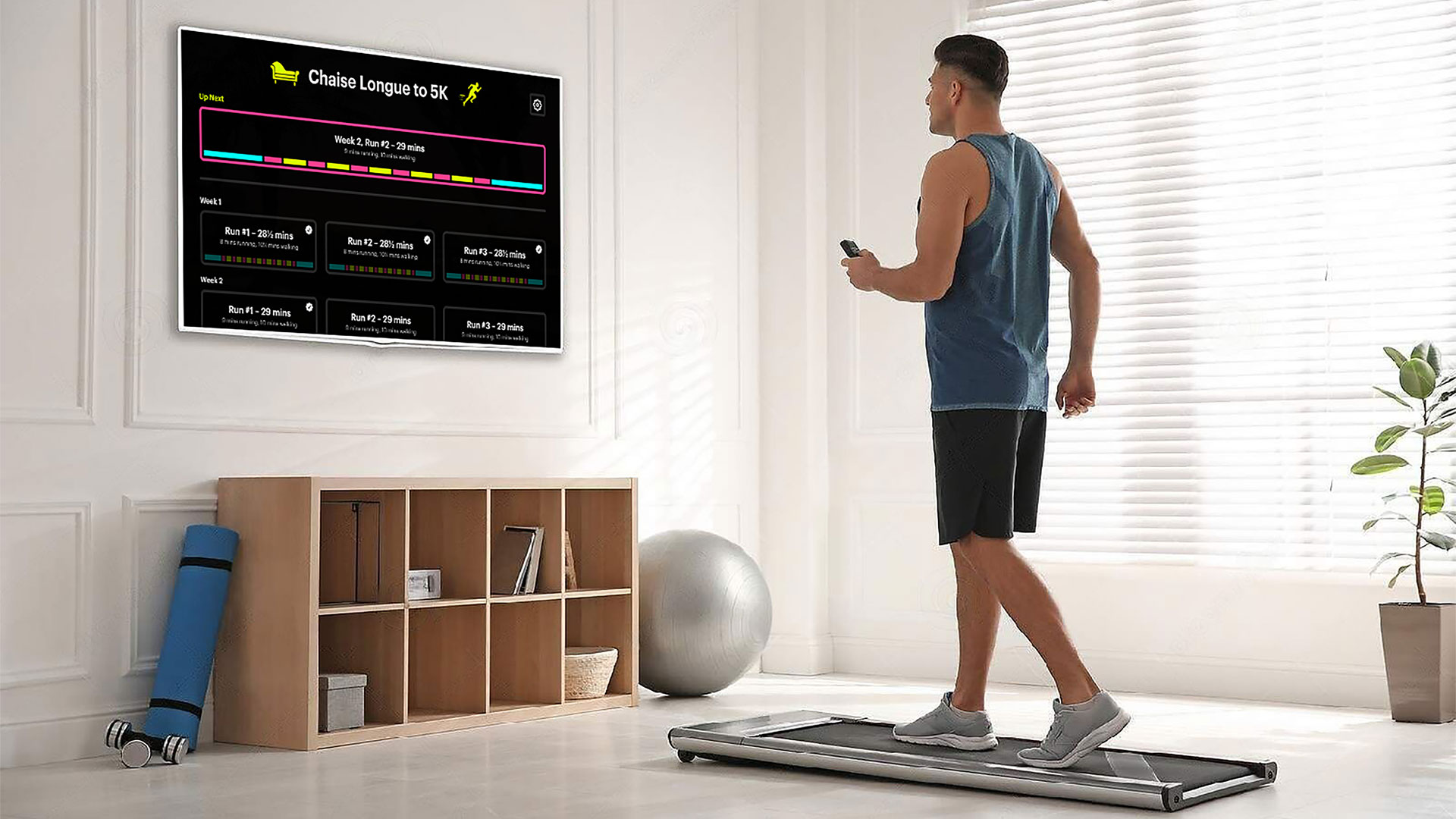 Features
Picture in Picture support so you can watch videos or use other apps during your run (i.e. when using a treadmill)
Clear indicators for each section of a run including warm up, run, walk, and cool down
Display showing how many minutes there are until you reach the cool down period and the next section of your run
Siri Remote controls during a run for fine-grained control; tap once to pause / resume; twice to go to the next section; three times to go back to the previous section. You can also use the play/pause button.
No in-app purchases or subscriptions, just a one-off purchase price
Run progress synced across all of your devices with no sign up or account required
Available on iPhone, iPad, Apple TV, and Mac for a single price. Buy it once and use it on all of your devices!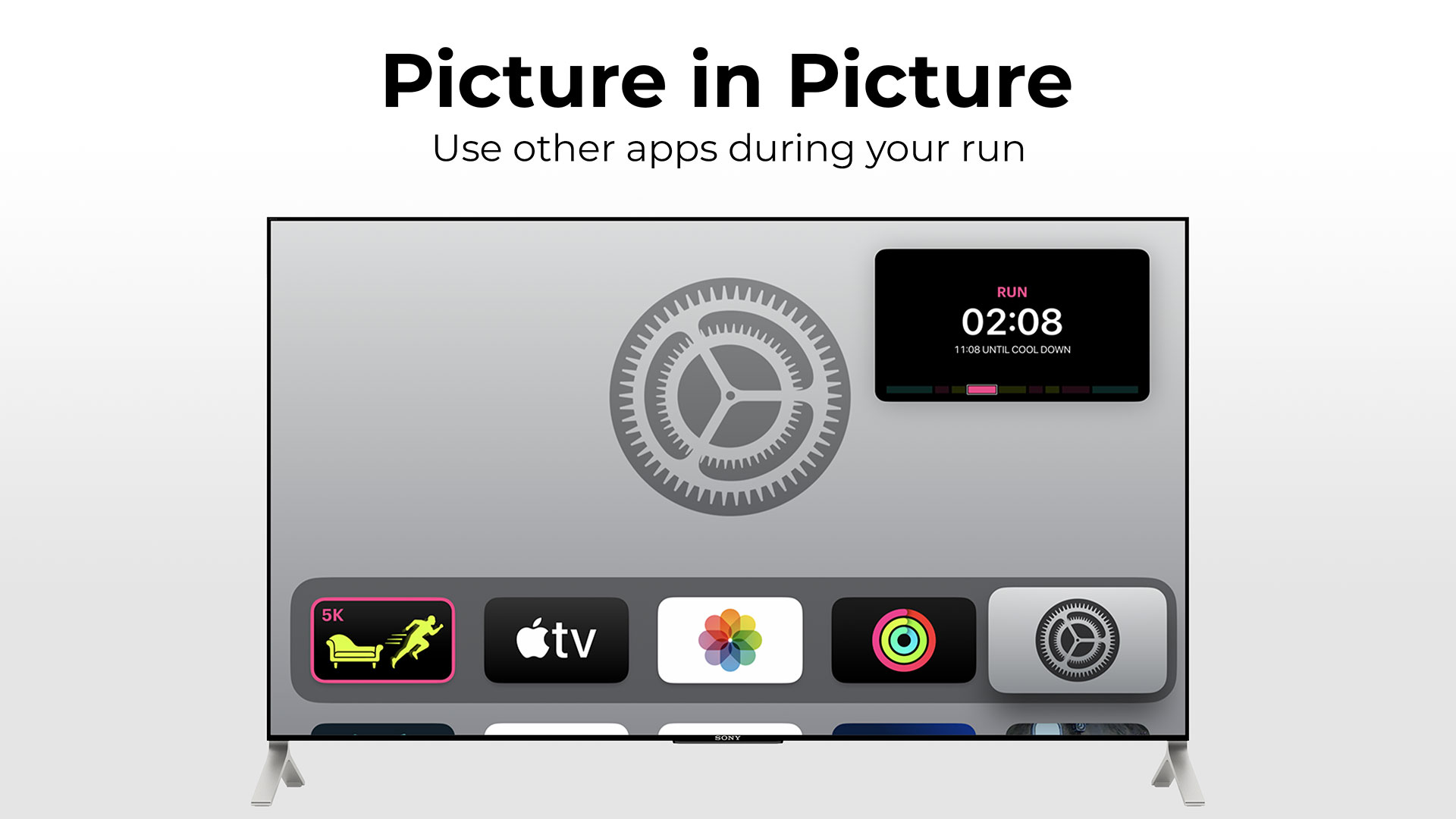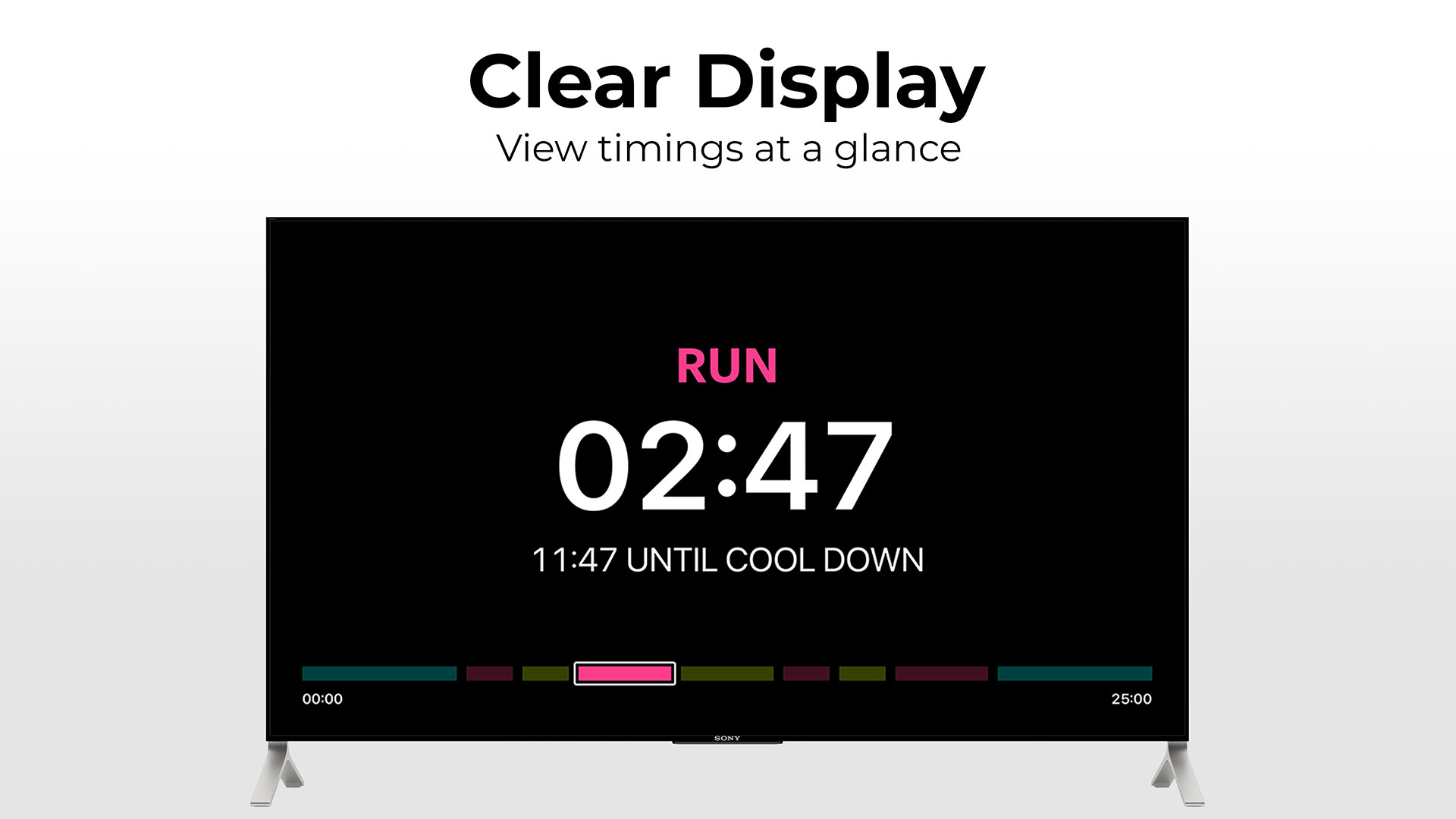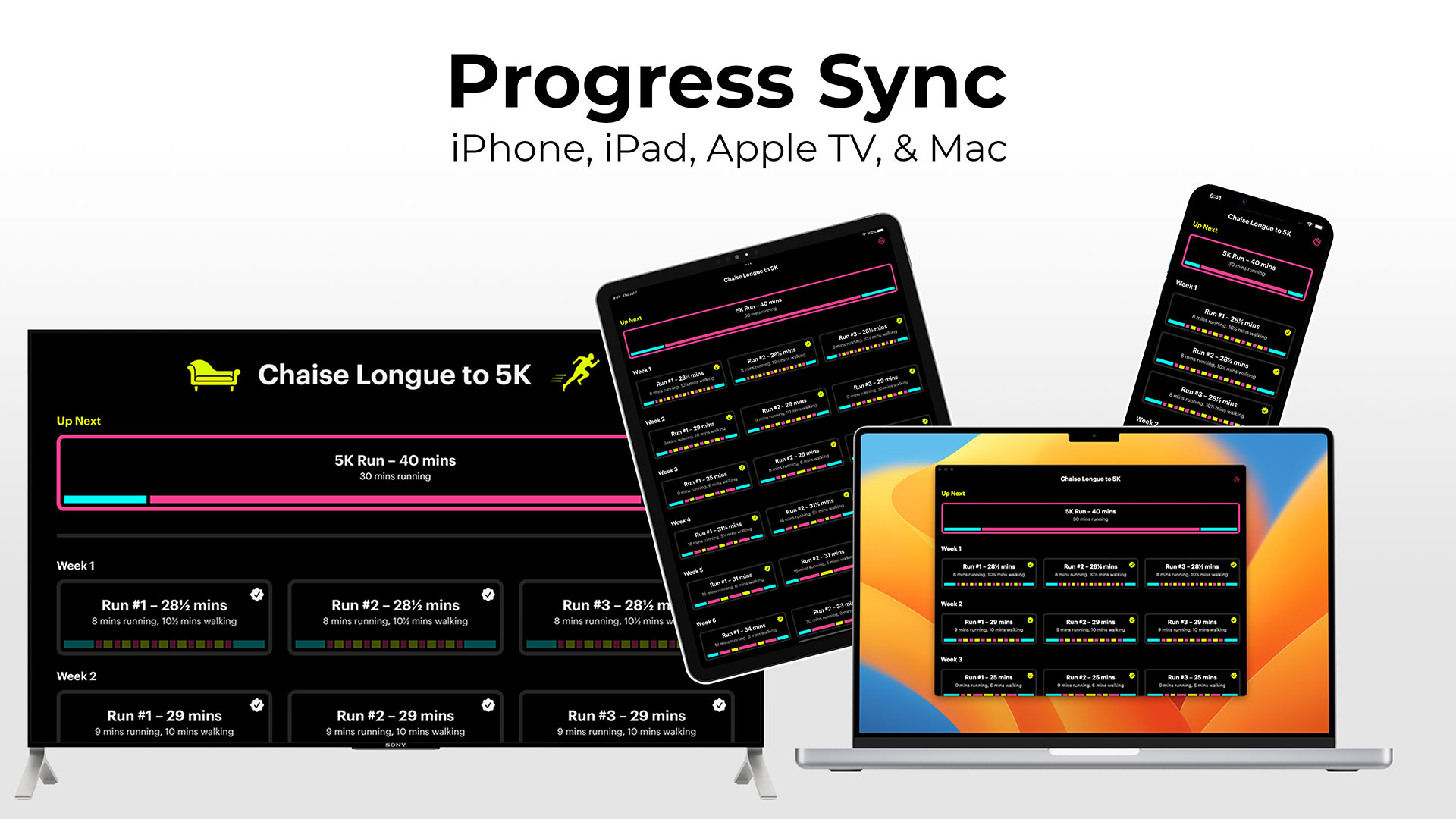 Privacy
I believe in your privacy so none of your data ever leaves your device and the app does not require an internet connection. There is no advertising or tracking of any kind. You can find out more in my Privacy Policy.
Download
Chaise Longue to 5K is available on the App Store, does not require internet access, and contains no advertising or in-app purchases.
Chaise Longue to 5K will run on any iPad, iPhone, or iPod Touch running iOS 14.0 or greater, any Apple TV running tvOS 14.0 or greater, and any Mac running macOS Big Sur (11.0) or greater. It is optimised so that it looks great on all sizes and orientations of device.